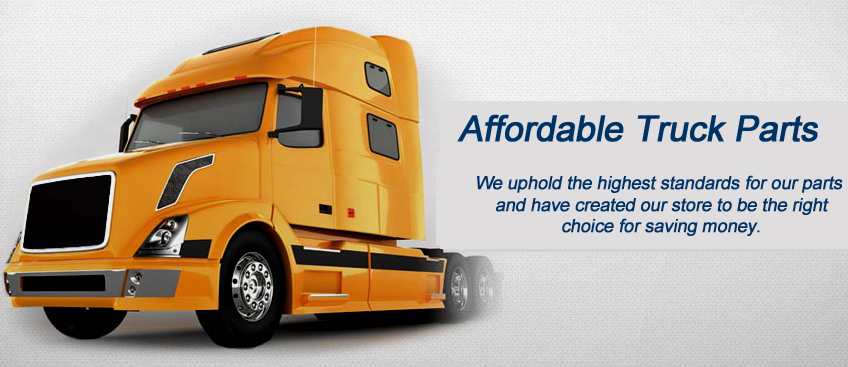 Are you looking for the best performance and affordable auto parts for your truck? If so, look no further! We at ATP – Used Semi Truck Parts in Melrose Park are the most recognized and reliable company that sells the best performance auto parts. Regardless of what compatible replacement parts you want, you can easily get them with a single click of a button. Our online gallery has a wide selection of truck parts and accessories to satisfy every need.
With our store, you will not be running out of options. This is because our store has almost every truck component. No matter whether you are in need of new components for brake system, striking tires or rims to premium shock absorber, we have every part to help your truck move efficiently. Some of our products include: brake pads, calipers, discs, headers, taillights and headlights.
May be you want to get power out of your truck's engine. If this is the case, our store has thousands of high performance engine components that will take performance of your truck to a new level. We have a wide range of replacement parts that will offer a compatible fit when solving ignition and engine problems.
Our main aim is to always provide our clients with only high quality truck parts and accessories.
Why ATP-Used Semi Truck Parts ?
We test all products to ensure that you will only receive the best components for your truck. Regardless of whether you are looking for exterior or interior component for your truck, we have the most durable truck parts and accessories. In addition to having a huge selection of replacement parts, we have a wide variety of accessories that will enhance the look of your truck. You can always trust us to provide you with the best items for your truck.
If any question, fill out our request form and we will get back to you immediately. Simply browse our gallery, choose your preferred truck parts and accessories and complete the purchase.
WE CARRY Engines, Transmissions, Differentials, Axels ,Steering, Water Pumps, Rear Ends, Hoods, Grill Guards . We have a shop that will install any part or unit that we sell with mechanics that have years of experience. We recondition rear ends, power steering pumps and gearboxes, transmissions, air dryers, fan clutches and hoods.